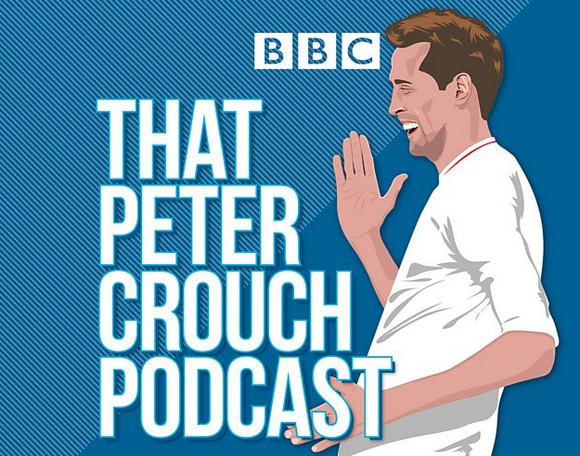 Peter Crouch, Tom Fordyce and Chris Stark are back with their guide on how to be a professional footballer.
Episodes include insight on everything from dressing rooms, transfers, keeping on the good side of your manager and where to sit on the team bus – plus your footballer confessions. #backstronger
That Peter Crouch Podcast has been a sensation since its launch on BBC Radio 5 Live, with hundreds of thousands of listeners tuning in every week to hear Crouch, co-hosts and celebrity guests chatting in the pub about what it takes to be a professional footballer. Each episode takes fans behind the scenes of the beautiful game, covering everything from dressing room politics to the ins-and-outs of transfers, and Crouch's football confessions.
The show has welcomed a long line of high-profile guests, including the Duke of Cambridge, Prince William, who chose the show for his first-ever guest appearance on a podcast, discussing mental health and the role that football can play in supporting people's mental wellbeing. The podcast has also featured legendary Premier League manager Harry Redknapp, documentarian Louis Theroux, and Oasis's Liam Gallagher.
Listen to That Latest Peter Crouch Podcast episodes below:
24-7